The University Experimental Chair Innovation, Responsibility, Humanity (IRH) has no model anywhere else, it is itself an innovation. It is housed in the Human Training Department of UCLy, a French private higher education institution, an associate member of the University of Lyon, open to the city and the world, and a carrier of humanism and ethics.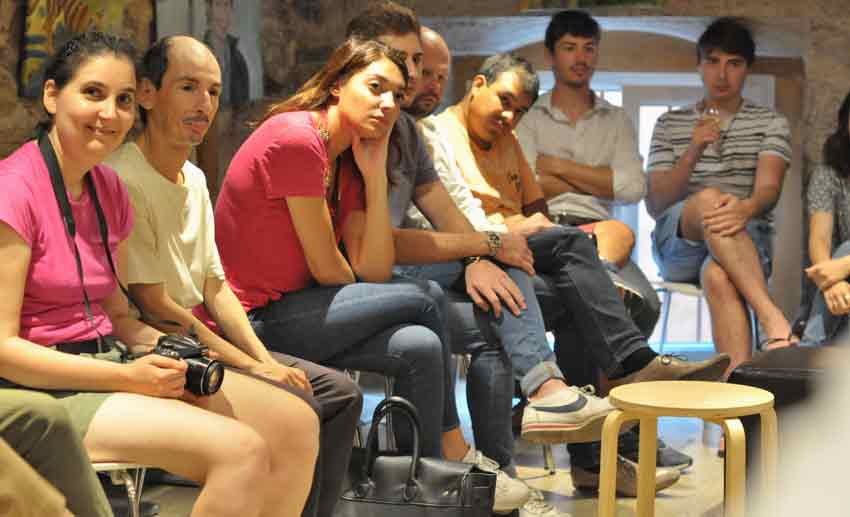 The IRH Chair results from the meeting between the UP for Humanness approach and the UCLy perspective as embodied in particular by the Human Training Department: not only to train in academic and professional skills, but to train the human person, particularly through the experiential dimension and exchange.
The partners of the IRH Chair
---
The IRH Chair is proposed to students of Law and the Common Good for their third year of study. It is also open to other students and in particular to teams and members of the various partner associations. The diversity of profiles is a guarantee of mutual enrichment and more in-depth reflection.
This Chair aims to prepare its participants to live and work in a world in constant transformation and where complexity is everywhere. This is why it involves, in addition to teaching and learning, a research activity to which students and partners contribute.
UCLy and UP for Humanness are committed to developing the social responsibility of tomorrow's actors in this world that moves and questions mankind.
To do this, we use an original pedagogical method with the implementation of three modes of action: research, meditation and service.
Research with others to shed light on the different aspects of a complex situation or issue;
Meditate in respect for each other around literary, philosophical and artistic works of the great cultural and spiritual traditions: step back, breathe, be inspired;
Serving vulnerable people to get to know themselves better by experiencing interdependence, to be part of reality, to decentralize and to engage in concrete action.
The co-holders of the IRH Chair
Co-holders UP for Humanness
Diane d'Audiffret – diane.daudiffret@upforhu.org
Antoine Guggenheim – antoine.guggenheim@upforhu.org
Co-holders UCLy
Sylvie Allouche – sallouche@univ-catholyon.fr
Michel Raquet – mraquet@univ-catholyon.fr